HNOWStyleCrush: The Debonaire Douchebags
The Debonaire Douchebags are a collective of gentlemen who carry the responsibility of staying at the top of their game whether it's education, entrepreneurship, culture and most recently – fatherhood! Thankfully for us, The Douchebags are also masters of style.
I met The Douchebags and photographer, Tayo Kuku at the Blew Smoke Cigar Room, a black-owned smoke shop in Brooklyn, New York. Travis, Sam, Marcus, and Jelani blessed me with a few tips for every mans wardrobe during my behind the scenes peek at their annual fall photoshoot. This years theme was inspired by the "Resevoir Dogs" film and The Beatles' iconic "Abbey Road" album.
HNOW: What should you find in a man's pocket?
DDB: Wallet, phone, keys, Blistex. (gum optional)
HNOW: Preferred Celebrity Style Inspirations?
DDB: Andre 3000, Mos Def, Pharrell, Diddy.
HNOW: If you could wear one outfit for the rest of your life, what would that be?
DDB: Nike Tech Suit.
HNOW: Favorite Grooming Products:
DDB: Bold Beardsmen, Shea Moisture, LUSH skincare
HNOW: Style rules every man should follow:
1. No douchebag's shirt should be the same color as his tie or pocket square, however his tie and socks should match and/or compliment each other.
2. Every douchebag should own suits in blue, black, and grey.
3. Douchebags should own a white collared shirt along with a blue. Never invest in a colored collared shirt nor should one's shirt ever be darker than his tie.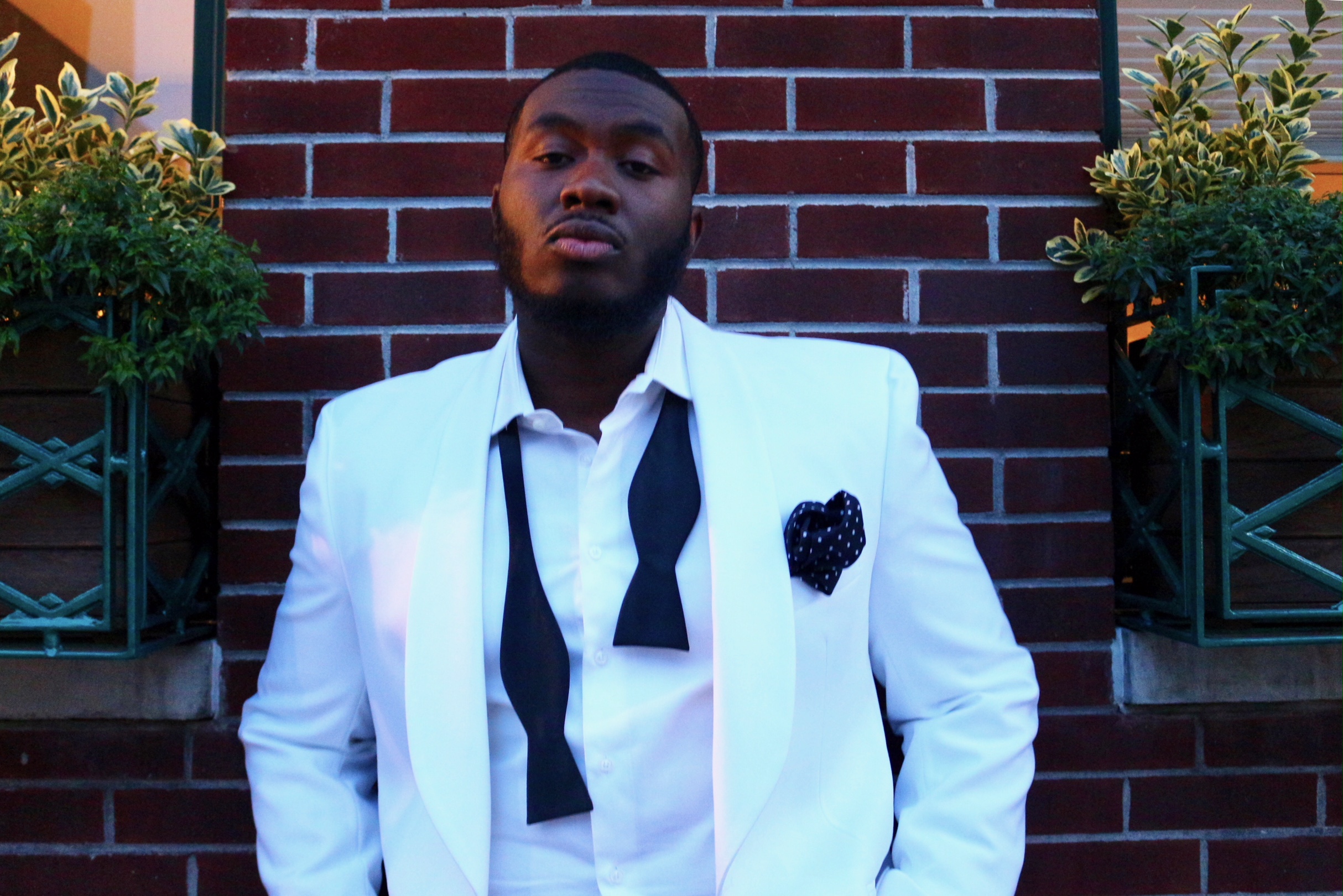 Travis: The Original Douchebag
Travis founded the Debonaire Douchebags and introduced their annual summertime social mixer, Blowing O's.With inspiration from of Diddy's "Luck Be A Lady" Ciroc ad, Travis successfully created an enviroment for a "few Rihanna's and a couple Diddys" to flourish for the past 3 summers in New York City. In 2016, Travis also produced season one of "Cigar and Whiskey Talk", a talk series where "no topic is off limits".
Suit: Alain Dupetit
Twitter: @BornWitACharm
Instagram: @BornWitACharm
Jelani: The Daddy Douchebag
Jelani is a 3rd grade math teacher, who's very interested in culturally responsive teaching. Most importantly Jelani is a father to his son, Nasir.
Suit: J.Crew
Twitter: @DapperDapo
Instagram: @DapperDaddo
Sam: The Bougeois Douchebag
Samuel partners with non-profit and community organizations to conduct financial literacy workshops across NYC for millennials. Samuel's key to happiness involves practicing self care through regular douchebag activities like cooking, exercising at the gym, and watching football.
Suit: Zara
Twitter: @SamuelSDeane
Instagram: @SamuelSDeane
Marcus: The Thinker Douchebag
Marcus loves to learn. Marcus is an aspiring clinical & experimental psychologist who thinks that variety is the key to being able to effectively help others find happiness.
Suit: Suit Supply, Hat: Oga Faaji
Twitter: @viajetJaguar
Instagram: @Via.Jetjaguar
Keep on the lookout for season 2 of the "Cigar and Whiskey Talk" series led by Samuel and Marcus, coming soon! A special thank you to Tayo Kuku, for the stunning photos! To stay updated with all Douchebag activities, follow the Wolves on Twitter, Instagram, and their official website, DebonaireDouchebags.com.
Thanks for reading!